Dear Institutions,
A sincere thank you to all who have submitted their proposals for the Imagine Cup 2017. You have successfully completed your first milestone!
The submissions were incredible, and narrowing the field was next to impossible for our judges. But after much discussion and deliberation, we've now selected the 16 Semifinalists who'll advance to the next round.
Without further ado, here are the 16 Semifinalists! (in no particular order)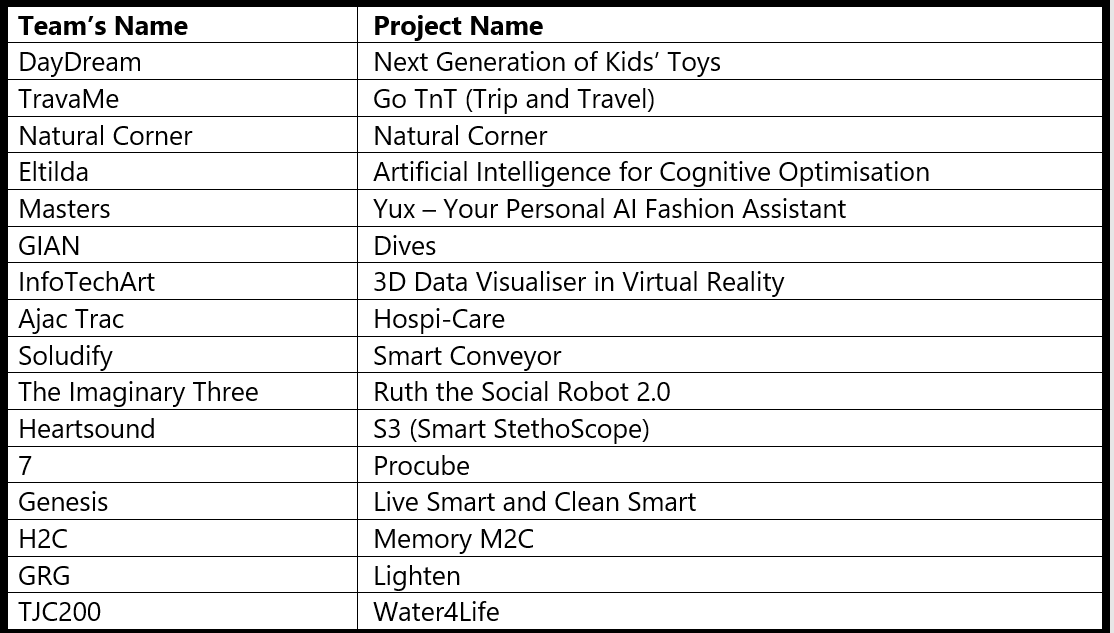 Congratulations to those moving on and thanks again to everyone who threw their hat in the ring. You knocked our socks off!
Next steps for Semifinalists.
An email with the details will be sent to you on the Semifinals. Do keep a look out for it in your mailbox.
Do follow us on Spiffy.sg | Spiffy Facebook, or check the Imagine Cup 2017 website news page for updates.
Thanks
Lilian Quek together with team – Chun Siong Tan | Kyzer Wong
Related Posts