This giant surface was spotted in the heart of London last Thursday. Located in Trafalgar Square, the 82-inch giant surface instantly became the centre of attraction amongst the other historic buildings in the area. Microsoft set up the 27-foot wide and 17-foot tall structure in just around 12 hours.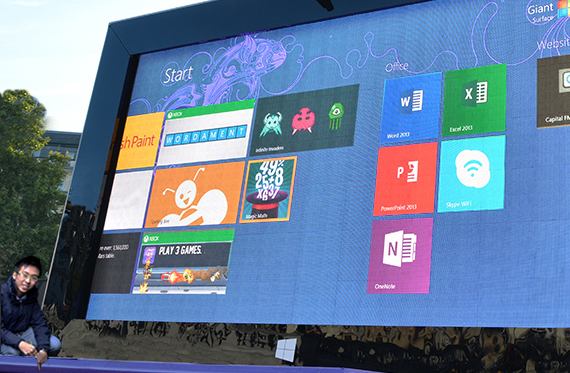 On top of that, a fully-functional replica of a purple Type Cover 2 was attached to it, which enabled people to play games on the enormous keyboard simply by jumping on the keys. To mark the launch of the event, Dizzee Rascal, an English rapper, was called up using Skype on the giant device.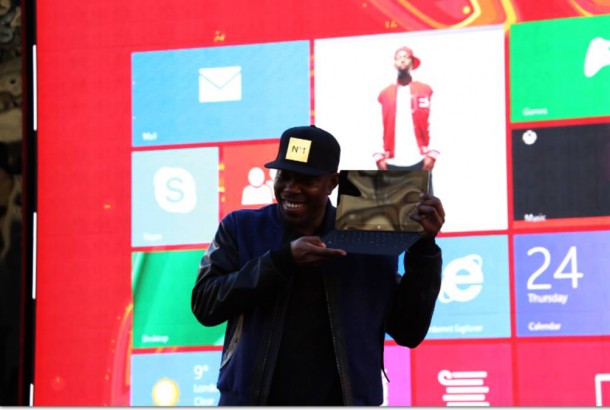 Microsoft workers wearing blue hoodies were also happily demo-ing the new Surface 2 device throughout the day, and the public were given the opportunity to check out the new Surface 2 and also participate in numerous activities. Some of these activities included a competition to re-create a classic National Gallery painting on the giant, which could potentially earn them a ticket to a secret Dizzee Rascal gig.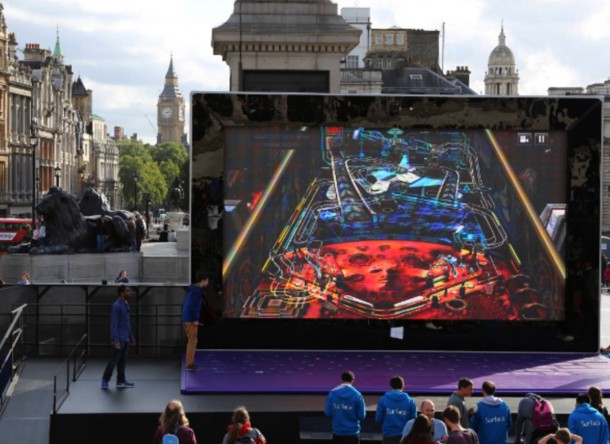 This publicity stunt was designed to market Microsoft's recent release of the Surface 2 tablet. This reminds me of a similar stunt that Microsoft pulled in New York two years ago in 2011. Be sure to also check out the behind-the-scenes, as well as the Official Microsoft Surface website.
Images courtesy of Andre Fryer and The Verge
Related Posts