Join us here at the Imagine Cup Southeast Asia Finals livestream on Spiffy! Watch the full action starting from 24 April 2017, 9AM (GMT+8)! Live updates will be posted on our Facebook Page as well so be sure to stay tuned!
Remember to VOTE for your favourite teams! The most-voted team will receive a special award – the People's Choice Awards! Voting can be done through this link here or from the button above.
Imagine Cup is a global competition that empowers the next generation of computer science students to team up and use their creativity, passion and knowledge of technology to create applications that shape how we live, work and play. Every year tens of thousands of students from across the globe compete for cash, travel and prizes and for the honor of taking home the Imagine Cup!
At its 15th year anniversary, Imagine Cup is proud to partner with ASEAN Business Advisory Council and Philippine Airlines to host the first-ever Southeast Asia Regional Finals, in celebration of the 50th year anniversary of ASEAN. From APRIL 23 – 26, 2017, Ten national champions will be gathered from around the region to compete at this 4-day event for the honor to represent the region at the Worldwide Finals, and the chance to compete for cash, prizes, travel opportunities and the ultimate glory of taking home the Imagine Cup!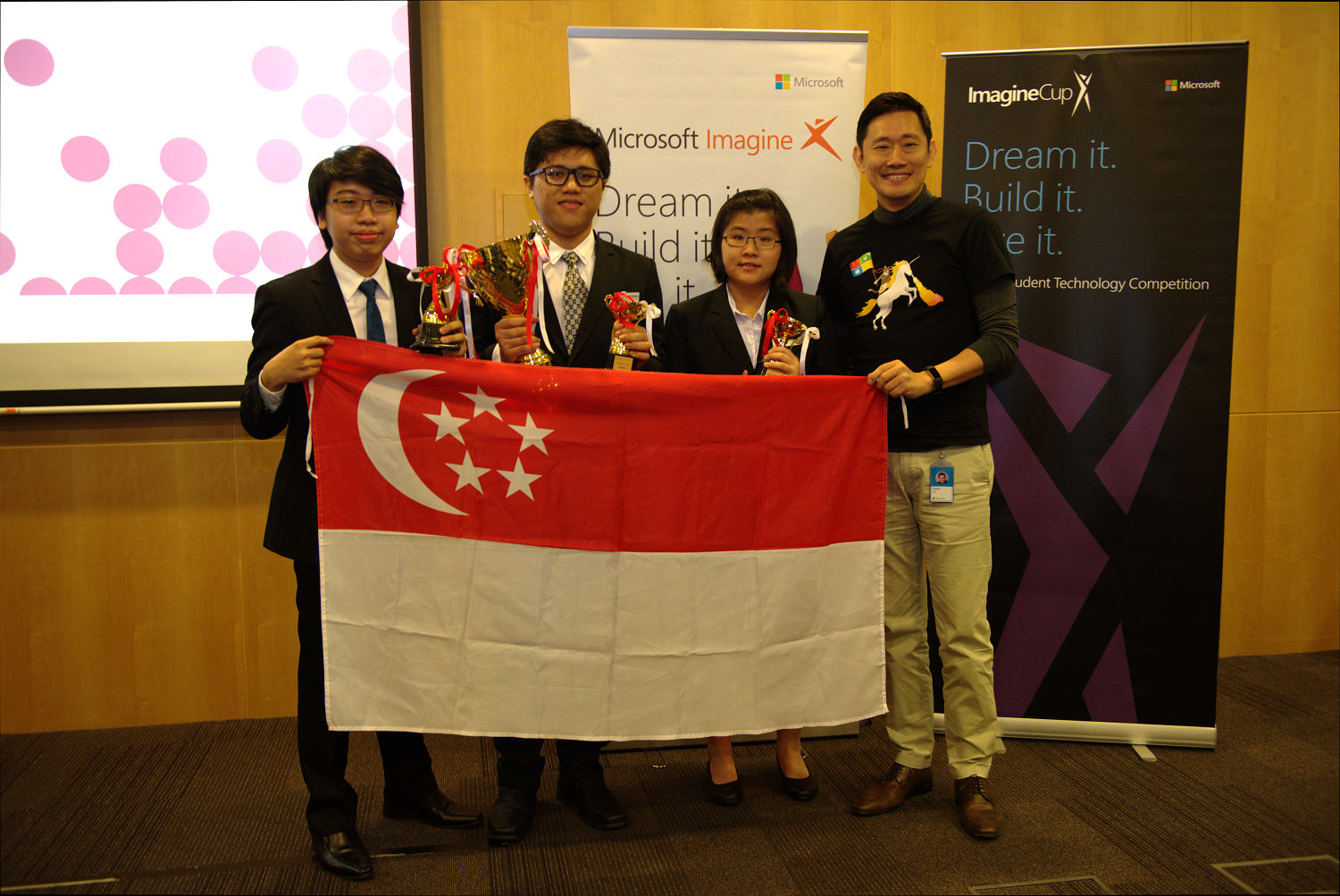 Team HeartSound from Nanyang Polytechnic will be representing Singapore at the Southeast Asia Regional Finals held at Manila, Philippines! They will be showcasing their wearable S3 smart stethoscope which tracks abnormal heart sounds to improve health.
We wish the team all the best in their bid to proceed to the Worldwide Finals!
To find out more about the Singapore finalists, you can read our blog post here!
For full information about Imagine Cup Southeast Asia, visit our landing page here.
You can alternatively view the livestream directly on Microsoft Pulse here.
Related Posts