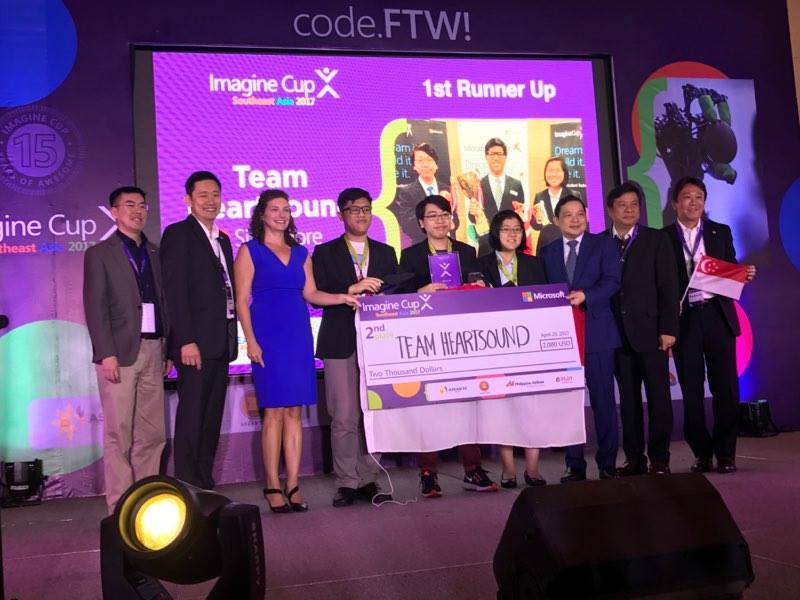 25 April 2017 – Team HeartSound from Singapore emerges the 1st Runners Up in the Microsoft Imagine Cup Southeast Asia Finals! Team HeartSound showcased their wearable S3 smart stethoscope which tracks abnormal heart sounds to improve health.
Congratulations to Anthony Chew, Sean Wong and Lian Min for their hard work and for achieving this amazing feat! They will be flying to Seattle to take part in the Worldwide Finals.
Joining them will be 6 other teams from Nepal, Bangladesh, Thailand, Sri Lanka, Indonesia and Philippines!
Read more about Team HeartSound and their solution at our blog posts here.
#ImagineCupSEA #ImagineCup
Related Posts