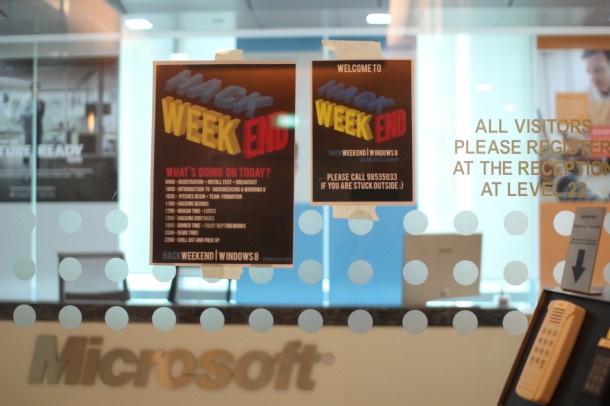 Last Saturday marked our very first Hack Weekend, with 50 developers who came down to meet new friends and share their ideas. Hack Weekend is not a competition, but rather an opportunity for our developers to have a nice relaxed weekend to pursue their passion in programming in the nice Microsoft environment.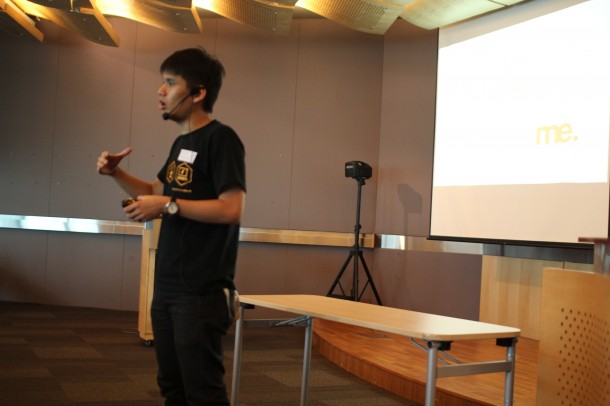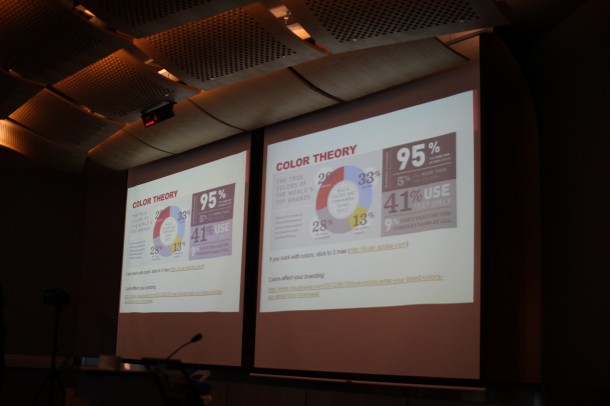 Our developers were welcomed with a sumptuous breakfast, followed by an install fest by our helpful developer evangelists on site to get everyone quickly synced-up for development. Soon after, the event was kick-started by Chun Siong, our Developer Evangelist, who shared with the developers the nature of and what to expect from the event, as well as the growing market potential of our Windows 8 platform!
Subsequently, Joyce, a member of our Developer and Platform Evangelism (DPE) Audience Marketing Team, gave an introduction to designing and prototyping apps, and also provided everyone with resources with their app design.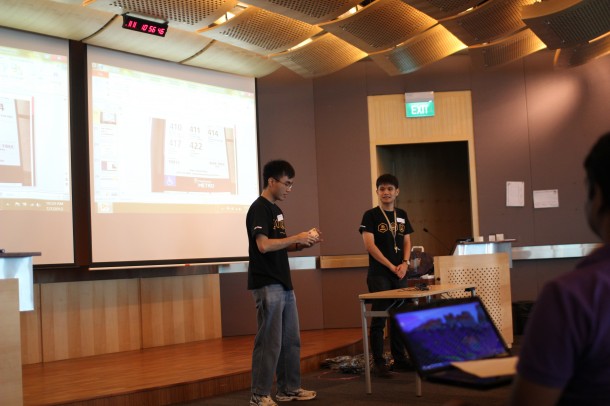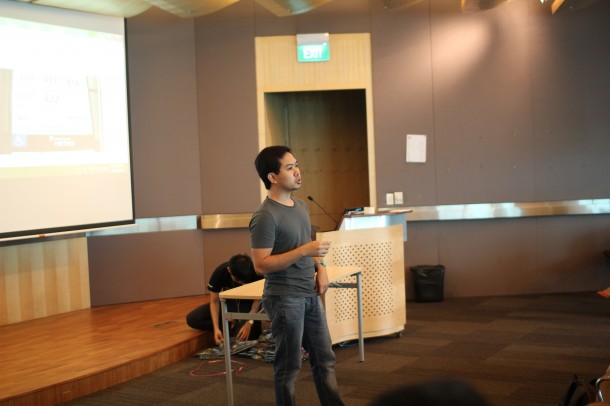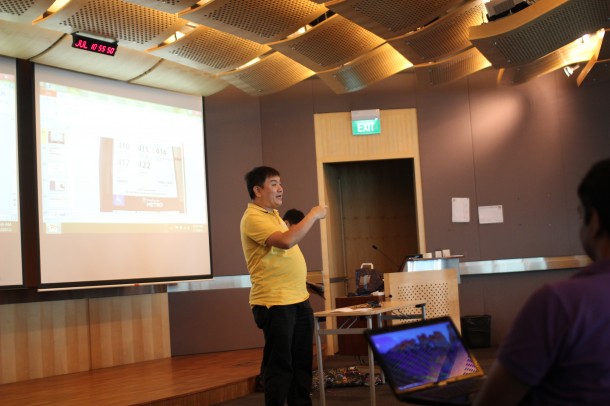 The exciting moment came when developers finally took the stage and shared with everyone their app idea. Many of their ideas were very fresh and unique, and some of these ideas included an alarm clock, a finance manager, a slot machine game, a message board etc.
Developers who pitched their ideas were awarded with a t-shirt, and subsequently teamed up with members who were either interested in their ideas, or had similar ideas to them. A startup team from CloudyRec also shared about their platform, which serves as a Backend as a Service, and provides a database for apps.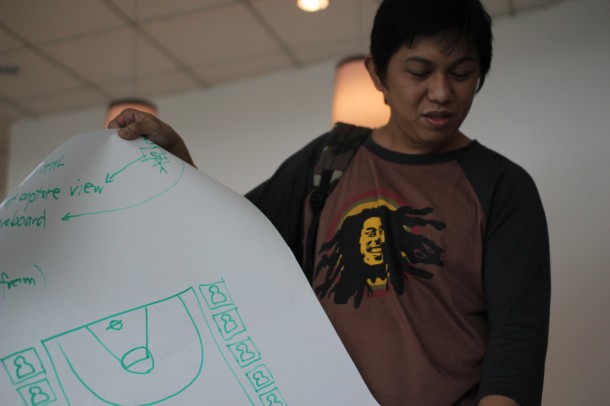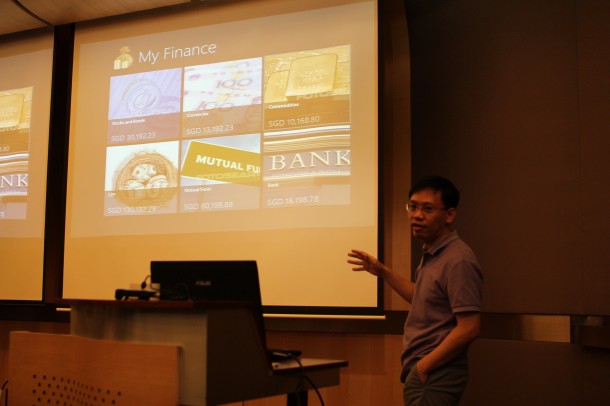 As the event coincides with the National Day Parade Rehearsal, one of the highlights of the event included the fireworks show. Our Microsoft Office overlooks the Marina Bay Reservoir and the floating platform, which gives an awesome view of the fireworks. During dinner time, the developers packed the viewing gallery at Olio, which provided an awesome view.
After the fireworks ended, 15 developers had the opportunity to showcase and demo their prototypes. Many of the ideas were brilliant, even though they may not be fully completed.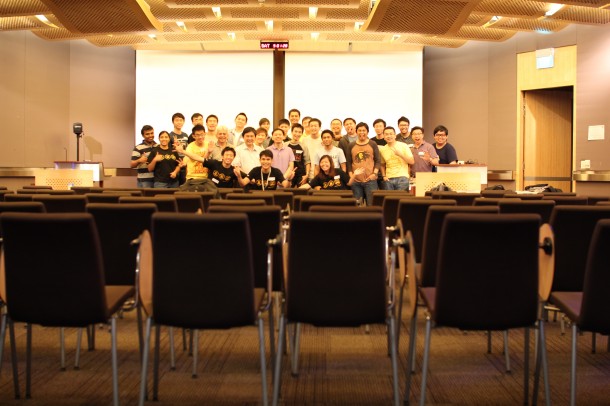 It's great to see so many of our developers talking to each other, working with friends they have just met and having fun hacking. We're looking forward to our next Hack Weekend, and having a great time together again! If you are interested to attend our next Hack Weekend on July 28th, please register at http://bit.ly/win8hacksg
Find more photos from the event here.
Here are some application ideas from this Hackweekend:
CardWallet – an electronic organizer of business cards, offering screen captures and tags of the cards. You can search your cards based on categories such as groups or company.
CC Messenger – A closed circuit message board is an easy-to-use metro style collaboration app that can be used among closed groups – perfect for friends, family and colleagues.
Tiny Quests – A casual RPG game that uses slots game mechanics to complete the game so that users can play on the go (perfect for when you are eating lunch and don't have too many free fingers.
My Finance – A finance tracking application that allows you to keep track of your investment portfolio, CPF contribution, Gold and stock prices and many more.
And many more!
Download the Windows 8 Release Preview
RESOURCES
Related Posts