This is a new series of blog post titled "Product Reviews" where we will be testing out various products and posting reviews on them.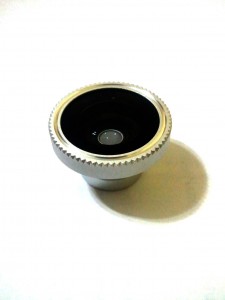 In this first series of "Product Reviews" post, we will look at the Fish Eye Lens for Mobile Phone available on eBay.
I initially came across this lens via word of mouth from a Microsoft Student Partner named Phyo during NDP Hackathon. You can check out Phyo's blog here.
While he managed to purchase this locally, I went ahead to a very popular e-commerce site 🙂 to look for the keywords "mobile phone fish eye lens". While there are numerous sellers offering seemingly identical product, what you want to do would be to sort by lowest price + shipping as shown below.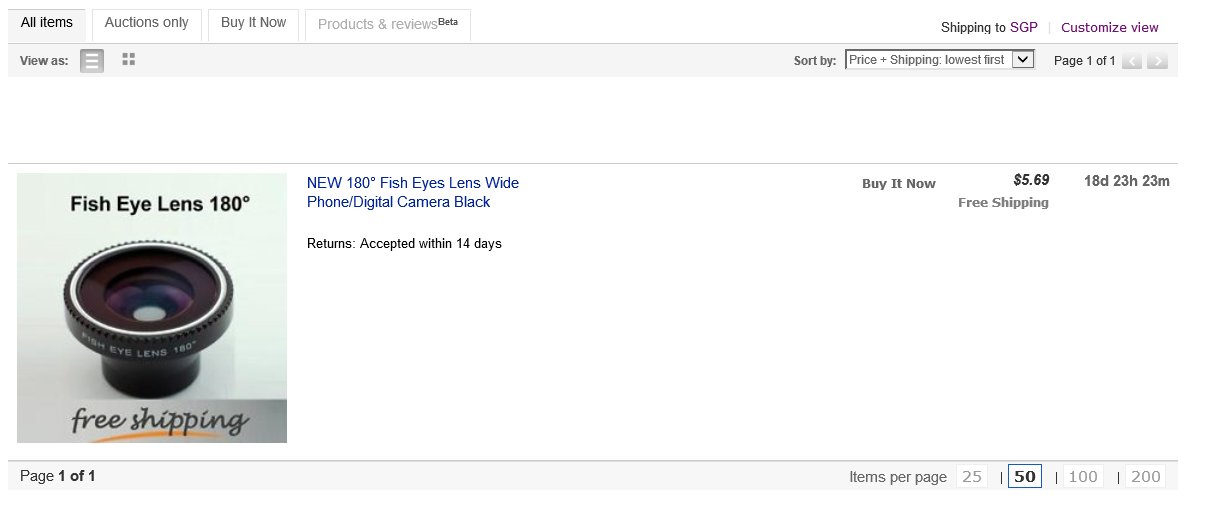 Look for those with "Buy It Now" and proceed to checkout the item via Credit Card or Paypal.
From experience, shipping will take around 2-4 weeks depending on different sellers and location of the goods.
How does this attach to your mobile phone?
Samsung Omnia Front with Fish Eye Lens on the side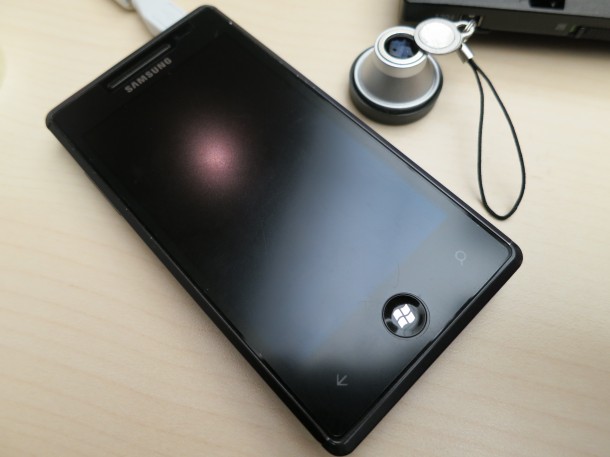 Magnetic Ring is double sided taped to the back of the Samsung Omnia. This is universal for all mobile phones and will work across different devices.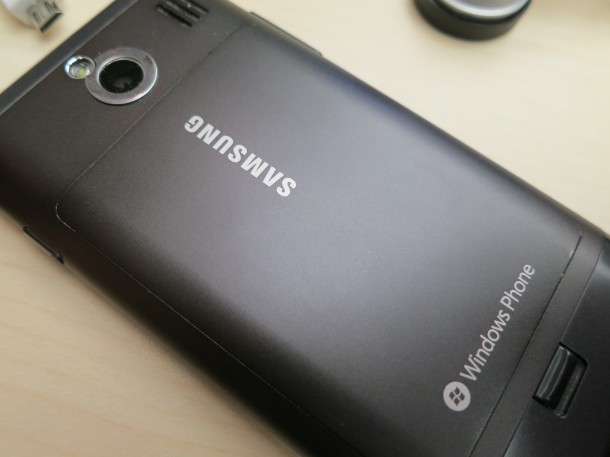 Samsung Omnia 7 with Fish Eye Lens Magnetically Attached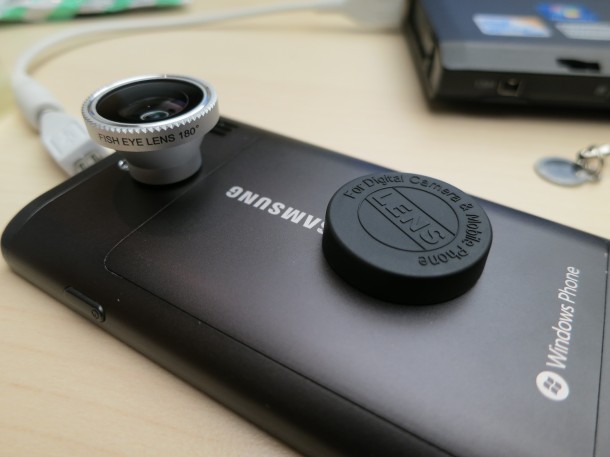 First Person POV of Samsung Omnia Camera App without Fish Eye lens attachment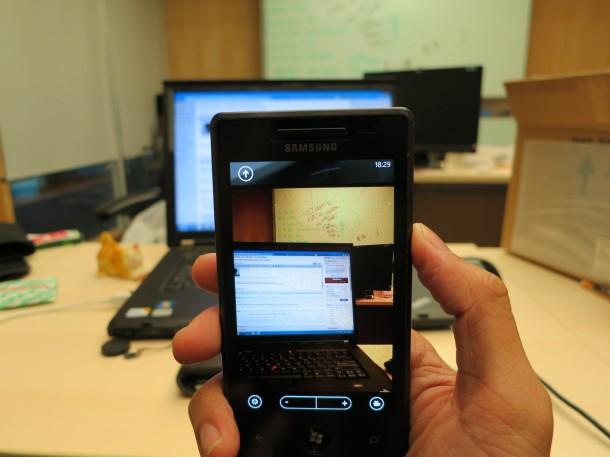 First Person POV of Samsung Omnia Camera App with Fish Eye lens attachment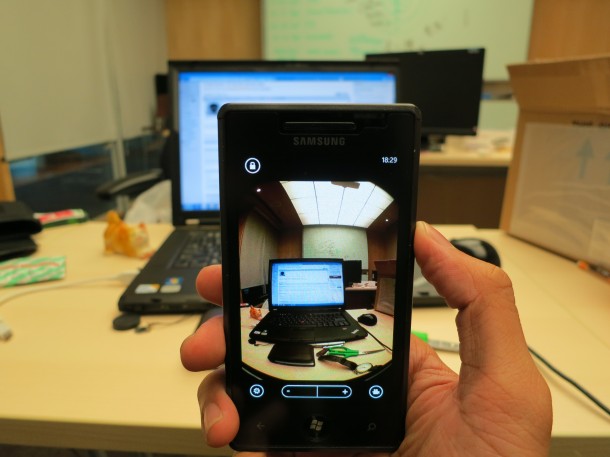 Sample shots off Camera
Picture off camera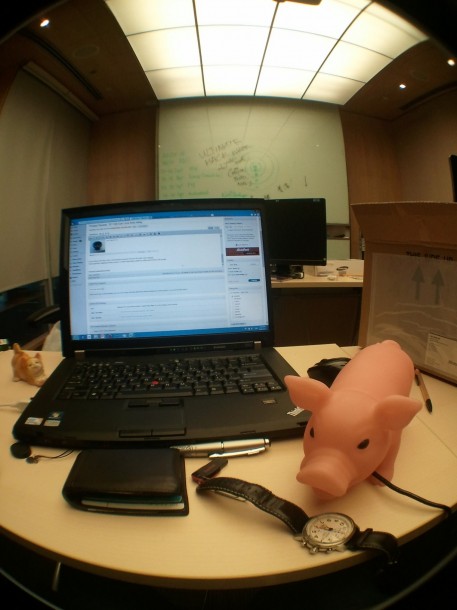 Skyline of One Marina Boulevard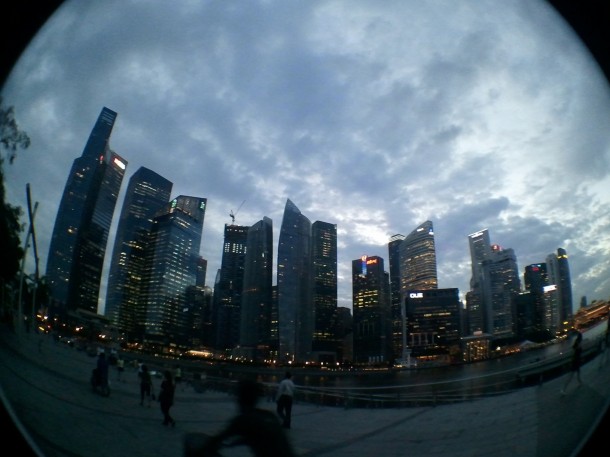 Close focus from Fish Eye lens attachment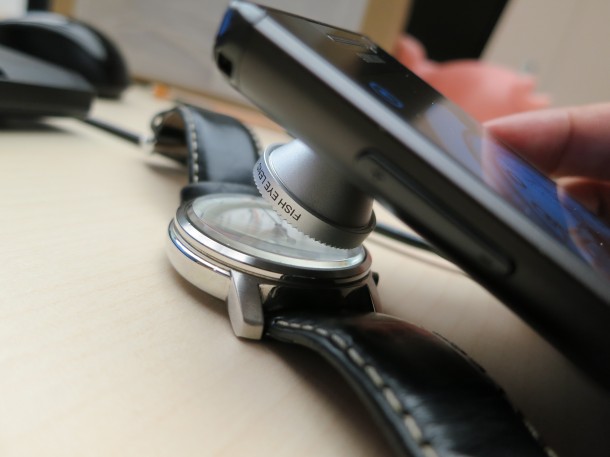 Picture of close up off camera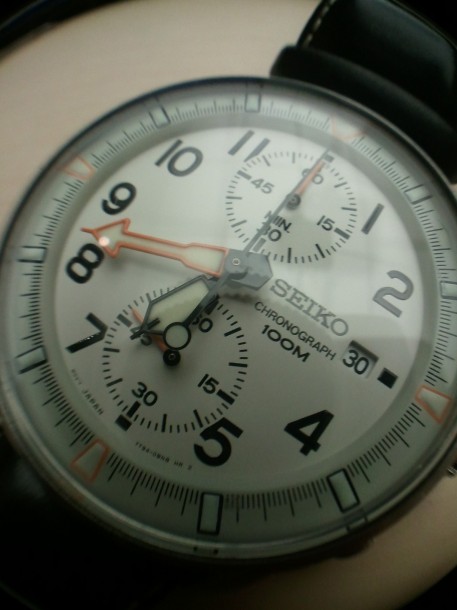 In Summary, the eBay Fish Eye lens is an inexpensive attachment to your photography addition. While it is great for landscape and macro shots, it is also possible to get creative and use the fish eye lens for portrait shots of people with dramatic and distorted effects. However I will leave that experiment to you after you get one for yourself 🙂
Previous Product Review Posts:
Product Review:  $7 Fish Eye Lens from eBay
Related Posts