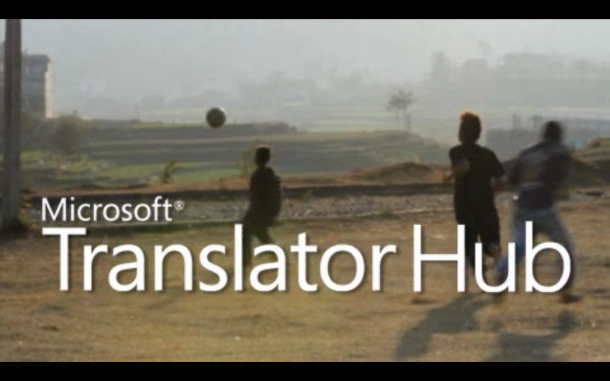 Today Microsoft announced the launch of its latest translation tool, the Microsoft Translator Hub. The tool enables people to customize translation and in some cases teach machines new languages.
At the Worldwide Partner Conference today, Microsoft announced the commercial availability of the Microsoft Translator Hub, which enables people such as those who speak the Hmong language, businesses, developers, and partners to not only translate content, but build their own customized machine translation system.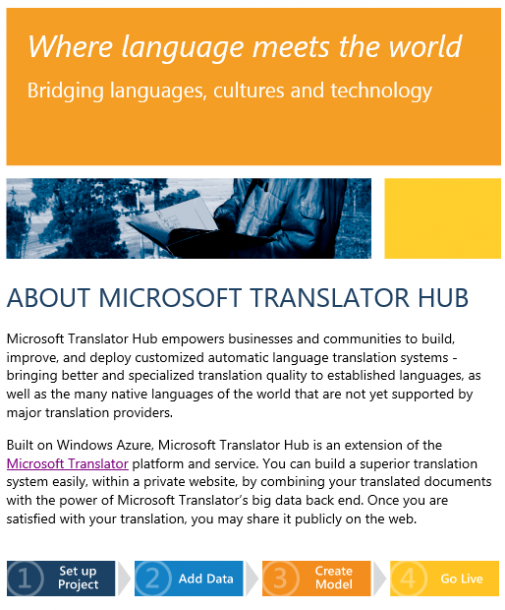 A shrinking planet
Microsoft Hub Translator is now translating billions of words a day, and the new Microsoft Translator Hub gives people and businesses a more customizable translation tool than ever before.

The technology called "machine learning" relies on a large amount of data and on algorithms to help the machine create a model and learn about the data—in this case, a language. At Microsoft, the technological threads of machine translation go back nearly 20 years to the company's Natural Language Processing Group.
Find out more about the project here!
Related Posts