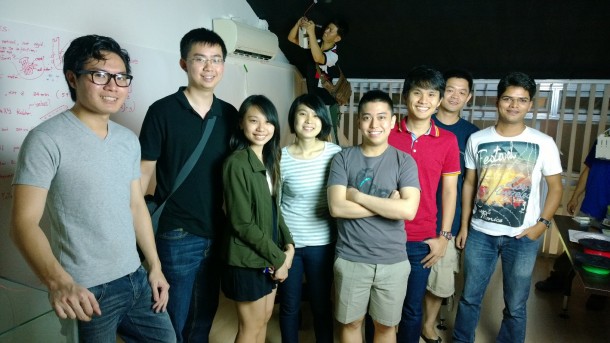 We have not featured a pre-launch product from a Singapore startup that has garnered this much press attention. This group of childhood friends – Roger Chang, Brendan Goh and Tsang You Jun refer to themselves as "Captains" and "Pirates" in their company, appropriated called Pirate3D.
You may have read our previous post on Prototype Asia and understood that 3D printers create an object with digital designing and print in three dimensions with a special type of plastic-like acrylic. But did you know that 3D printers will soon be available everywhere for everyone? Chief Executive Pirate, Cap'n Roger, says "in (the) future, people will look back and wonder in amazement how we could survive without 3D printers."
The startup has received US$482,000 in funding through Red Dot Ventures and has raised a further US $1,438,000 through its Kickstarter campaign. Set to officially have the printers available in 2014, there's been plenty of buzz over the product due to its sleek design and user-friendly set up.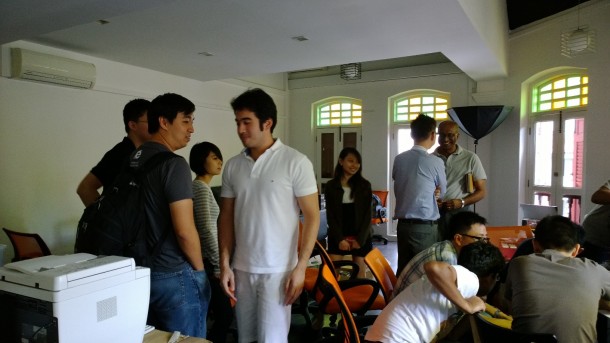 Our team had the opportunity to tour Pirate3D's cosy work place and are proud to be the first few to see the prototype before its official launch in 2014! The developers and the entrepreneurs are discussing the various ways to cut production costs, and they seem really engrossed in their discussion. Despite their busy schedule, they showed us around and brought us to the second level of the office where we saw their prototype of a 3D printer. The figurine model that was made from the 3D printer is a good replica of the actual model of the human hand.
How Pirate3D printer works
The flagship printer is designed for easy installation and setup which supports cloud printing. It allows you to print and customise your design over the web from anywhere, i.e. phone to the printer. The biggest plus point of the product is the printer's ability to be mobile enabled (supports Wi-fi) and it does not require cable hookups. Pirate3D also designed a virtual store called Treasure Island, for users to print various type of customised models supported by drag-and-drop, web-based graphic user interface for easy use.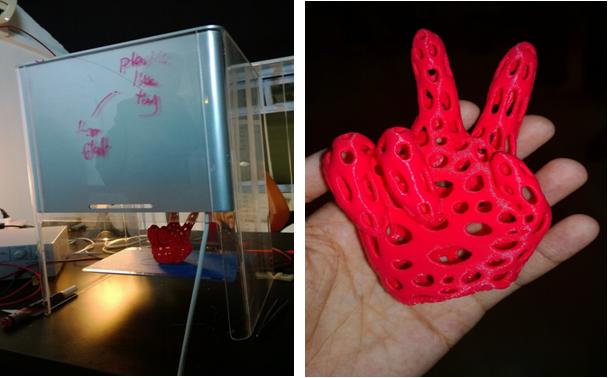 In addition to the startup visit, questions were raised to the crew on their decision to create a startup and their future plans for their company.
Why did you guys decide to startup Pirate 3D?
It started when Brendan Goh and Tsang You Jun, two of its founders, took part in a business competition. They were given a project to make a prototype that is able to change its colour depending on the temperature of its contents. However, they faced problem in prototyping. Prototyping is expensive and requires a considerable length of time for production. They found themselves to be really frustrated at the waiting process and pulled in Roger Chang to help assemble the kit themselves. Roger's professor, Professor Neo Kok Beng, was also brought in and suggested that they should build their own 3D printers. The team chanced upon this idea and turned it into a business opportunity. They unanimously agreed on calling themselves "Pirate3D" in five minutes.
So, what are the future plans for Pirate3D?
The crew commented that currently, they are looking on to expand their sales and continue their research and development (R&D) for future product lines. They also received numerous calls from design schools such as Nanyang Fine Academy of Arts (NAFA) and Laselle to pre-order the printers for the school students' coursework project. They also noted that "We don't want to be just a 3D printer company; we want to be the ones that history books remember as who we truly brought the technology into homes of everyday" – we salute the crew for such a great ambitious aim!
We are pretty sure that in just a couple of years, 3D printing is going to be a smash hit. With the rising popularity of demand in the 3D printing market, we hope to see the birth of more 3D printing startups like Pirate3D and Prototype Asia in the near future.
For more details, visit: www.pirate3D.com
Related Posts