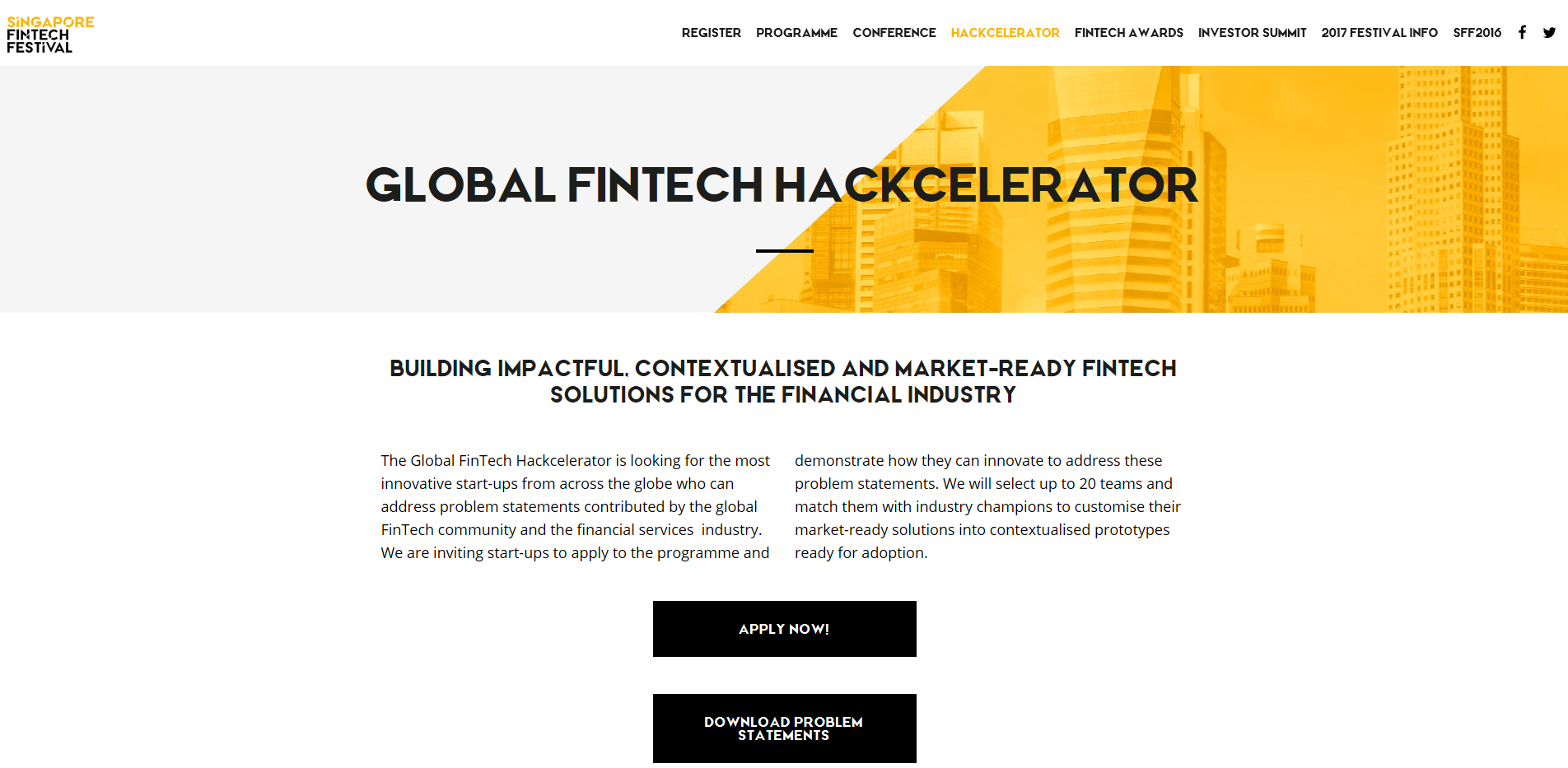 The Global FinTech Hackcelerator 2017, powered by KPMG Digital Village, is looking for the most exciting and innovative start-ups from all over the world who can address problems faced by the financial industry. We have 100 problem statements across three focus areas: Customer-Facing, Financial Inclusion, and RegTech, and a General category.
The top 20 start-ups shortlisted for the Global FinTech Hackcelerator will have the opportunity to:
Work with real client owners to contextualise their solution to client and industry needs
Enter and/or expand into Singapore and the Asia-Pacific regional markets
Receive guidance and support from industry experts, subject-matter experts and regulatory bodies
Build and nurture lasting relationships with a community of passionate professionals and game changers
Receive a cash stipend of up to S$20,000
Applications for the Global FinTech Hackcelerator are now open and will close on 15 July 2017.
To find out more about the programme and view the problem statements, please visit our official website at http://www.fintechfestival.sg/hackcelerator/
Related Posts