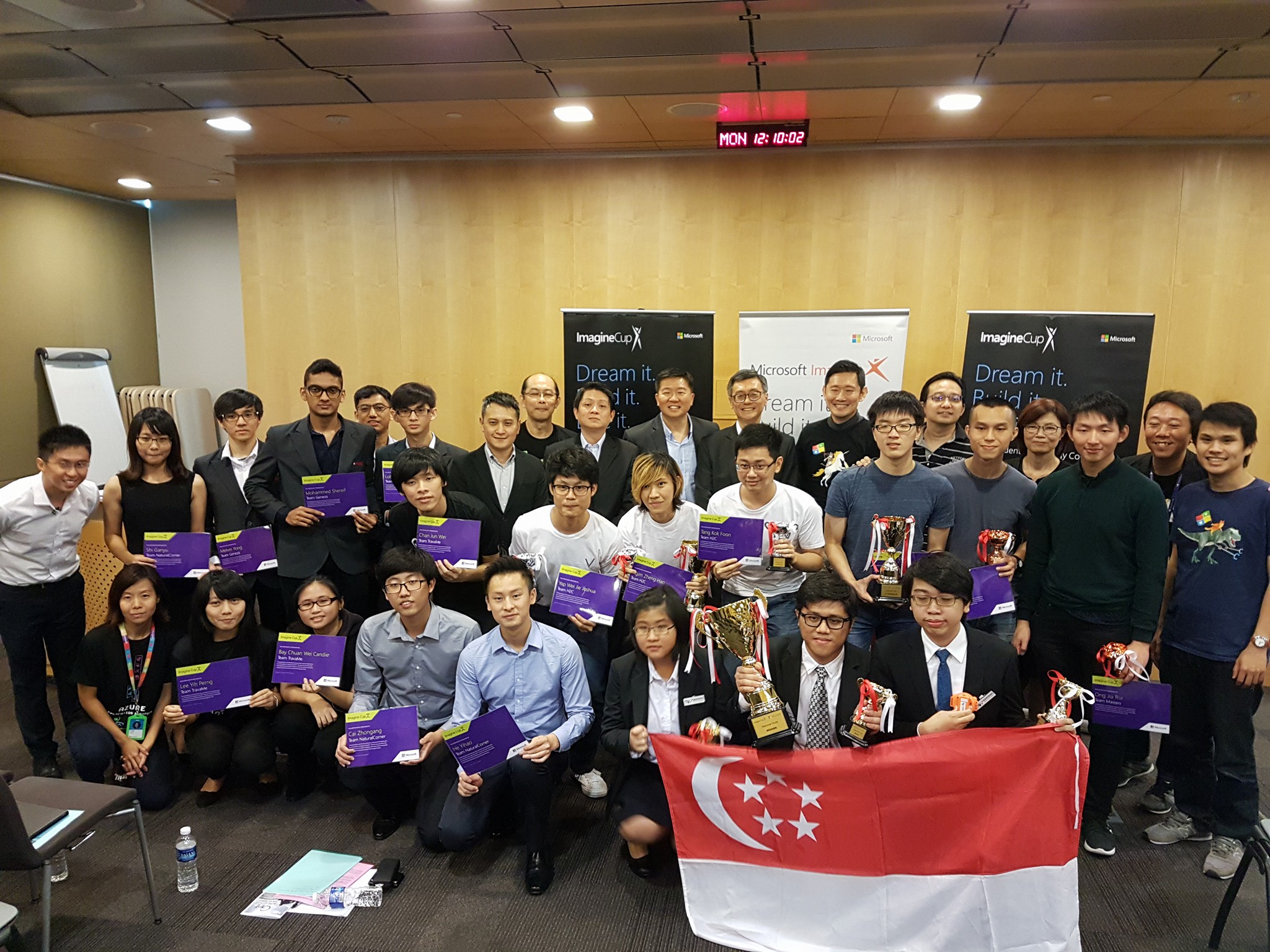 Team HeartSound from Nanyang Polytechnic Crowned Champions at the Microsoft Imagine Cup Singapore 2017
Having demonstrated their idea to bring a better and more accurate pre-diagnosis solution to patients who experience abnormal heart rhythms, they will now be flying to Manila, Philippines to compete in the SEA Imagine Cup 2017.
SINGAPORE, 10 April 2017 – Microsoft Singapore today crowned Team HeartSound from Nanyang Polytechnic as the Singapore champions of Microsoft Imagine Cup Singapore 2017. This year's Imagine Cup saw over 65 project entries from the different tertiary institutions with solutions and applications ranging from virtual wardrobes, smart plant indoor growing and medical solutions to aid doctors.
2017 marks the 15th year which Imagine Cup has been running. Imagine Cup is an annual competition which inspires the youths of today to think out of the box and to develop solutions to solve problems on a world scale.
As the winners of the Imagine Cup Singapore Finals, the team from Nanyang Polytechnic will be flying to Manila, Philippines at the end of this month to take part in the South East Asian Imagine Cup 2017 in collaboration with the 30th ASEAN Summit.
Here are some words from the winning team!
Team HeartSound – "Humility and good attitude played a huge part in our team's success."
Featuring the Top 3 Teams!
1st Place – Team HeartSound from Nanyang Polytechnic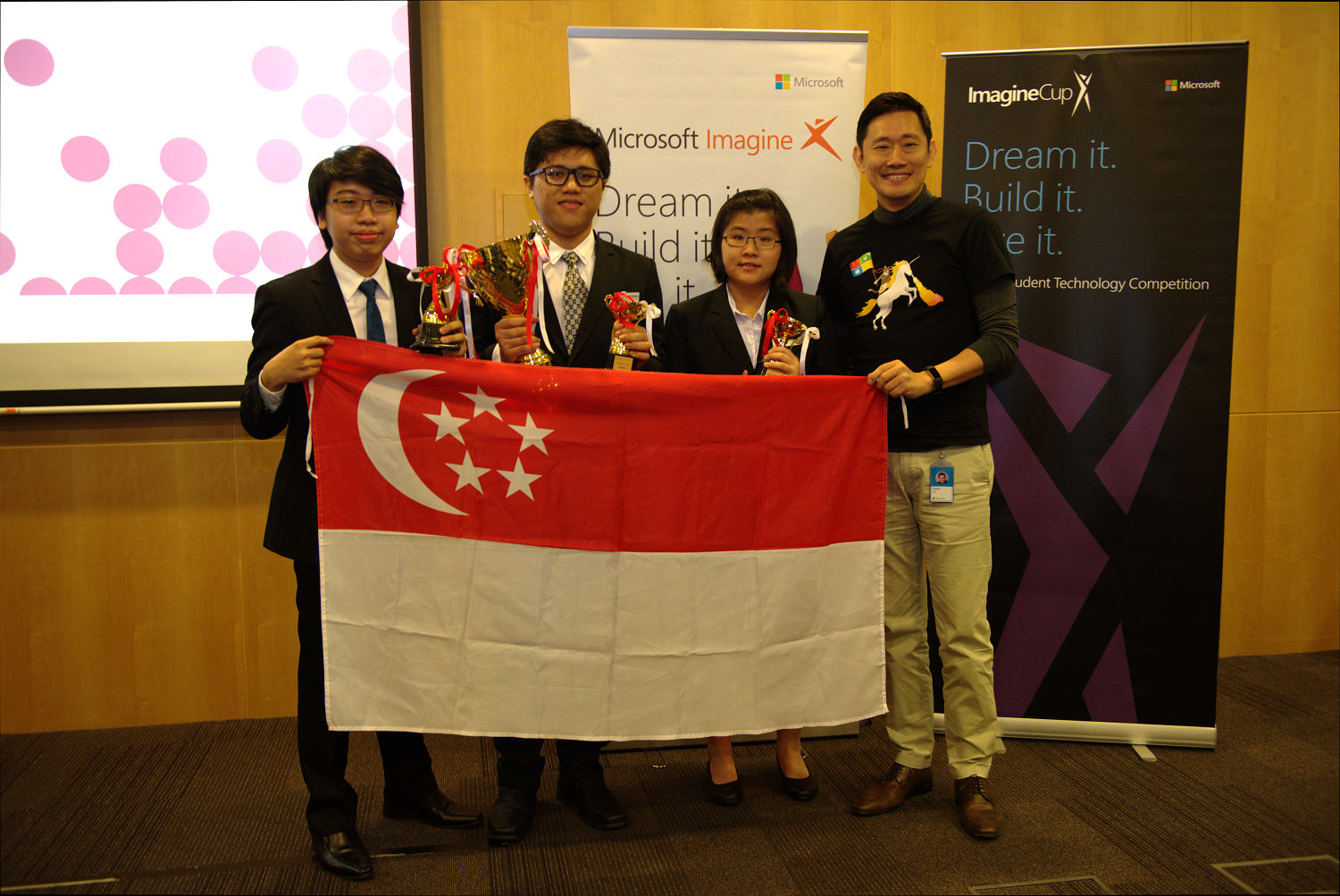 Anthony Chew (Leader), Sean Wong, Lian Min
S3 is a solution aimed to aid doctors in the pre-diagnosis of patients with abnormal heart rhythms. The data obtained from the device is sent to the Azure cloud where it is processed and displayed on an application whereby doctors can use the extended data to make a more accurate diagnosis.
---
2nd Place – Team H2C from Singapore Polytechnic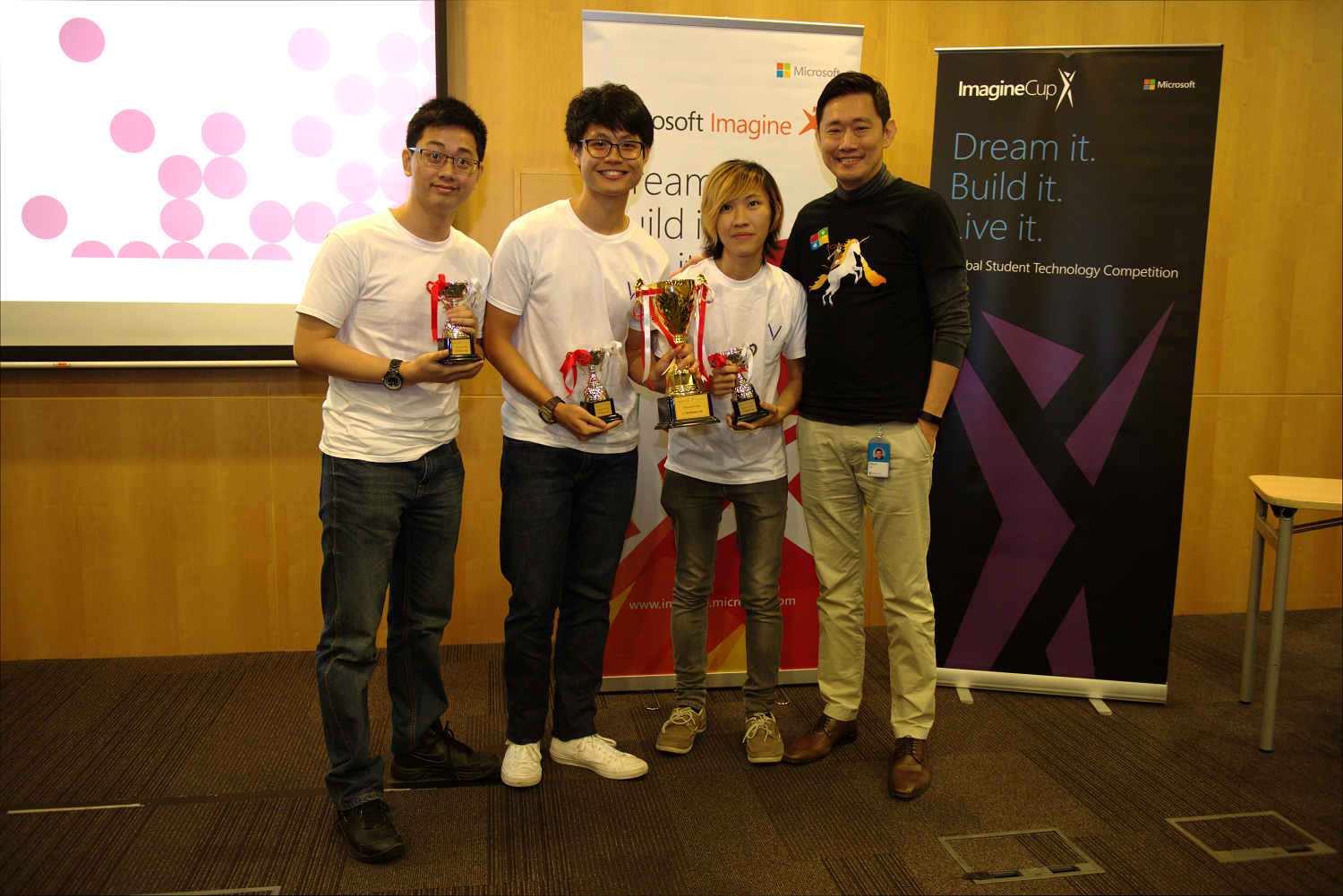 Ngim Zheng Hao (Leader), Joshua Yap, Tang Kok Foon
Vaultix is a smart personal assistant using a chatbot. It helps people to store vital information such as appointments, reminders and other important things through the help of the chatbot.
---
3rd Place – Team Masters from Nanyang Technological University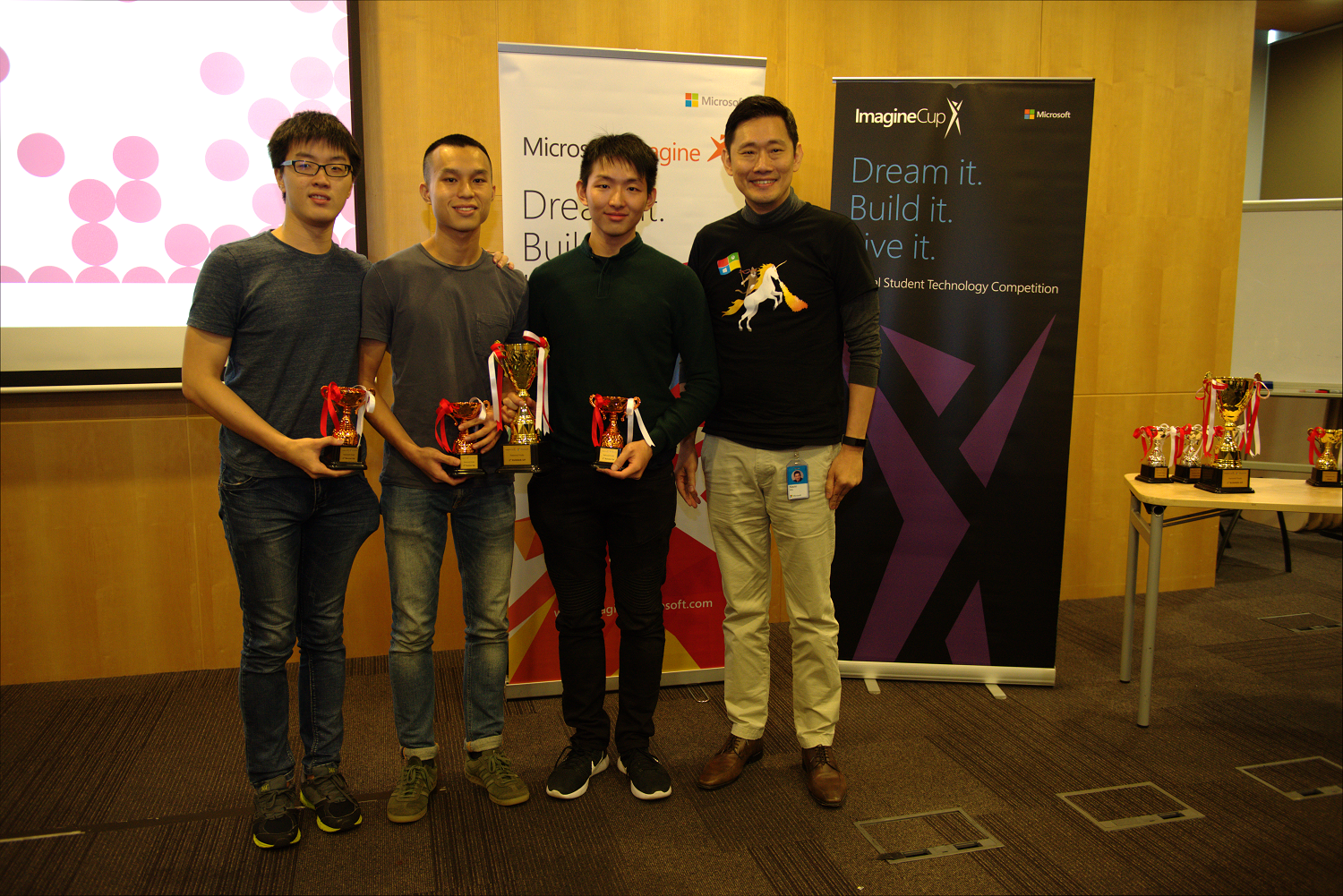 Ong Jia Rui (Leader), See Jie Xun, Zhu Xin Chen
Yux is a virtual wardrobe which uses image recognition to give you personalised fashion advice. It uses a chatbot and your social media/gallery to identify similar clothing or matching pieces to you. Users can then directly purchase the product from an online shop.
---
As we move on to the next stage of the Imagine Cup journey, we would like to take the opportunity to thank all of the Judges, VIPs and the Microsoft Senior Leadership Team for their support in the Microsoft Imagine Cup Singapore 2017! The success of this competition would not have been possible without your support and invaluable feedback on how to further improve their solutions.
We wish the winning team all the best in the next step of their journey in becoming the next Microsoft Imagine Cup Champions!
Do follow us on Spiffy.sg | Spiffy Facebook, or check the Imagine Cup 2017 website news page for updates.
On a side note, the Microsoft Student Partners 2017 intake is almost open for registration. To find out more about the programme and how to register, check out our post here.
On Behalf of the Team,
Thank You!
Related Posts